I chanced upon this book Steamed Cake & Kuih Muih at Popular Bookstore. It contained recipes for traditional Nonya/Malaysian/Singaporean cakes and kuehs which I used to eat when I was young. Here's one which I adapted from Steamed Mini Pandan Cakes recipe in the book and it's definitely for keeps! I made these cute mini cakes 2 nights ago, Hubby had 3-4 with coffee for supper (so did I) and we had them for breakfast too. Yummy!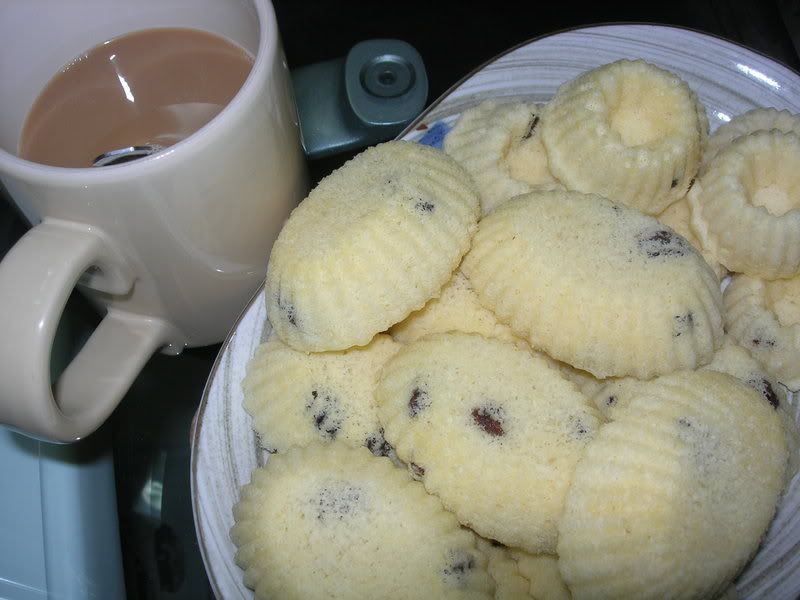 Steamed Mini Sponge Cakes
Ingredients A
2 eggs
2/3 tsp ovalette or sponge gel (optional)
100g caster sugar (which I had reduced to 75g in my version)
1 tsp vanilla essence

Ingredients B
100g plain flour
1/2 tsp baking powder
50ml milk
1/4 cup rasins

1. Prepare the equipment and water for steaming. Sift plain flour and baking powder, set aside.
2. Whisk ingredients A in a clean bowl, till light and fluffy, reaching the ribbon state.
3. Gently fold in sifted flour into the egg-sugar batter, alternating with milk, in 3 batches. Complete the folding-in with rasins.
4. Spoon batter into plastic molds, filling up to 80%.
5. Steam for 5-7 minutes or till done. Remove, allow to cool before serving.

Changes to original recipe
* This recipe is 2/3 the original.
* 100ml thick coconut milk replaced with 50ml UHT milk
* 1 tbsp pandan juice replaced with 1 tsp vanilla essence
* Self raising flour replaced with plain flour with baking powder
* Added 1/4 cup rasins

Notes
* For steaming, the water must be boiling vigorously.
* Plastic molds can be found at baking supplies stores, such as Phoon Huat.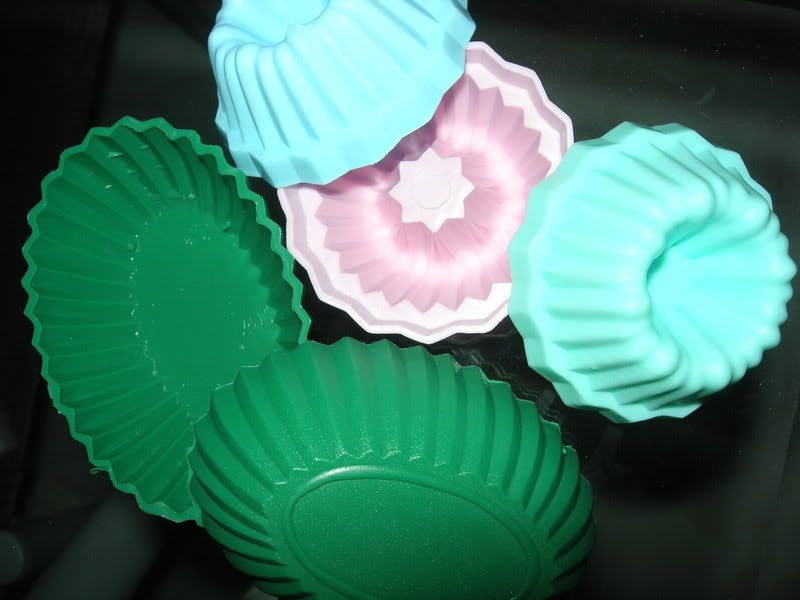 I found the green oval molds in a houseware store at the market. The other smaller bundt-like molds were bought from Phoon Huat.