The ambient temperature at night for the past few days has been lower than usual, making it so comfortable to sleep. I have itching to bake again. It has been cold, so I had to shelf my plans to make bread. Today I baked sponge cake in a 8" square pan. I used the same basic recipe, but replaced milk with yogurt and added a tbsp orange juice because I ran out of vanilla essence!

I cut the cake into half and layered the two halves differently. One half is a jam and cream sponge, completely frosted all round; the other has just a simple peach and cream sandwiched.

Hubby's comments: The peach is not very sweet, doesn't seem to go well with the cake sponge.. hmmm... The jam and cream sponge is YUMMY!

My comments: The perfect texture for a sponge cake.. I'm so proud of myself! But the sponge is just a little too sweet. I need to learn how to frost with the whipped cream. It's so damn difficult! In the end I just mix the cream with grape jelly jam and pour over the cake!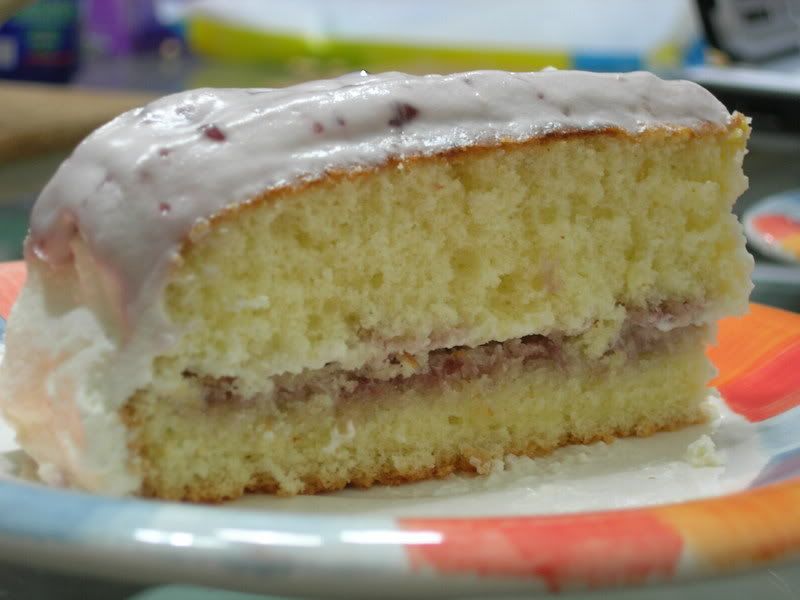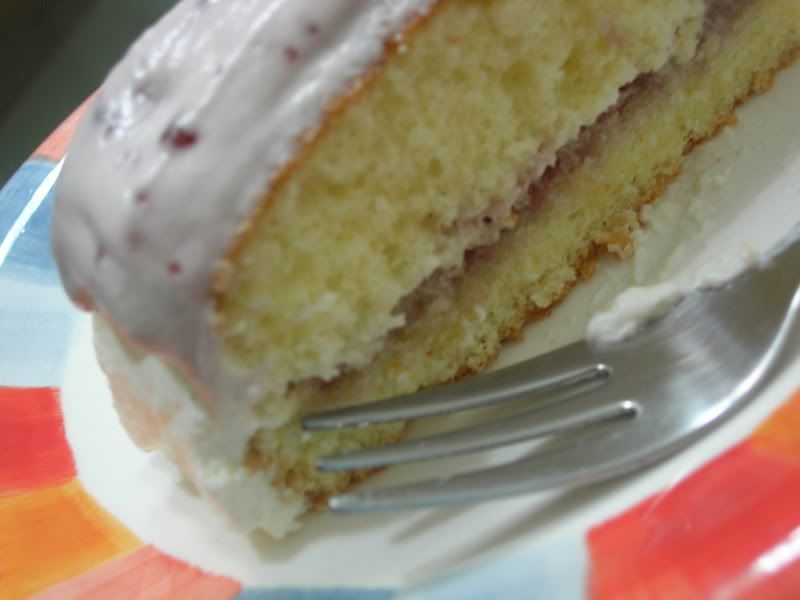 Jam and cream sponge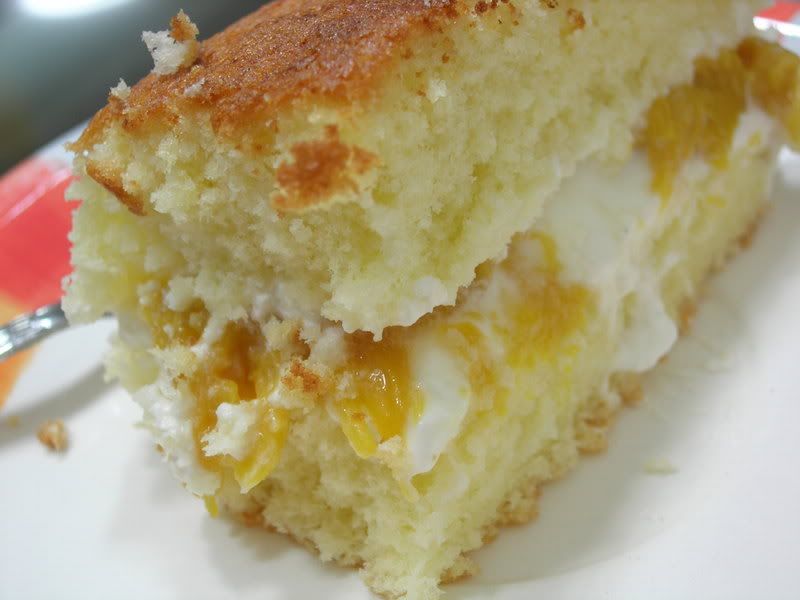 A simple peach and cream sponge