i made 2 batches of muffins tonite. mixed berries muffins for the kids, double choco chip muffins for me and hubby!

i used my trusty raisin muffin recipe, instead of adding raisins, i added mixed berries which i bought at a health store in Parkway Parade. i modified the same recipe for the chocolate one.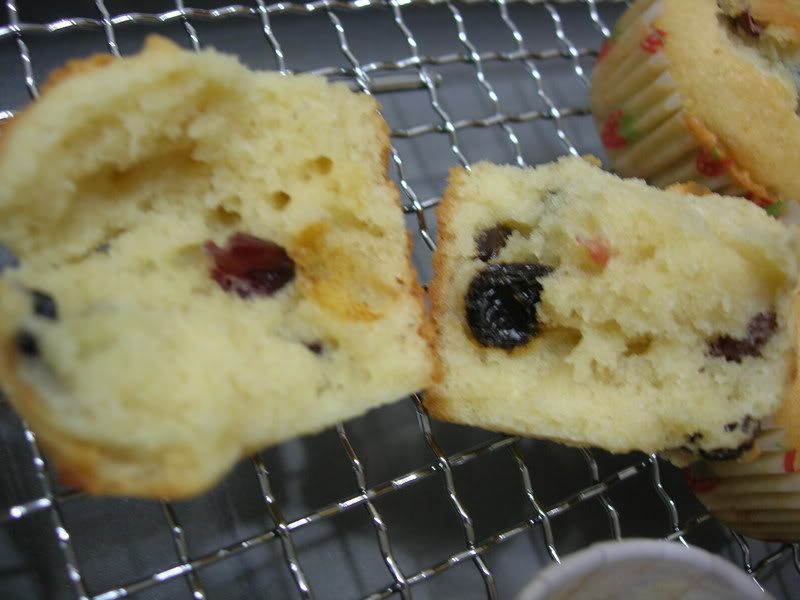 >> mixed berries muffins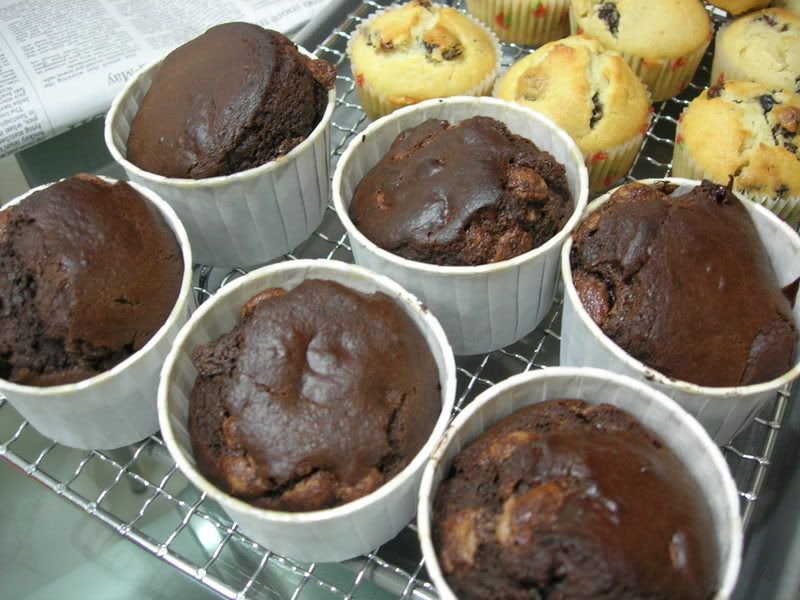 >> double chocolate chip muffins

Double Chocolate Chip Muffins
100g plain flour
20g cocoa powder
1 tsp baking powder
1/2 tsp baking soda
50g brown sugar
1 egg, beaten
60g olive oil
90g milk

1/2 cup chocolate chips

1. Mix the dry ingredients in a mixing bowl, set aside.
2. Add egg, oil and milk into the bowl, mix till just combined. Add chocolate chips.
3. Spoon into muffin cups 2/3 full and bake in preheated 160oC oven for 15min (depending on cup size) or till cake tester comes out clean. Remove from oven and cool on wire rack.